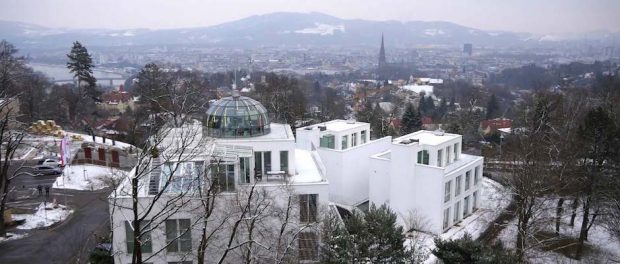 Linz
Linz is the third-largest city of Austria and capital of the state of Upper Austria (German: Oberösterreich). It is located in the north centre of Austria, approximately 30 km south of the Czech border, on both sides of the river Danube. The population of the city is 189,343 (2007), and that of the Greater Linz conurbation is 271,000.
Linz is an industrial city. The Voestalpine AG is a large steel concern (founded as the "Hermann Göring Werke" during World War II), and which is known for the LD- ("Linz-Donawitz") procedure for the production of steel, and the former "Chemie Linz" chemical group, which has been split up into several companies. This has made Linz one of Austria's most important economic centres. Linz is also the home of Pez ( makers of peppermint candy).
Linz also serves as an important transportation hub for the region of both Upper Austria and, to a lesser degree, southern Bohemia. The "Blue Danube" Linz Airport lies about 6.25 miles (10 km) southwest of the town centre. Direct flights include Frankfurt, Düsseldorf and Vienna with additional seasonal routes added during the summer and winter months. Ryanair flies to London Stansted Airport.
Pateline Bellevue
In Linz the Oberlehner Private Trust is developing a complex of modern villas. The area is situated in the outskirts of the city on a small hill in the prime neighborhood of the city. Besides a generous pool the object also features an underground garage and a guest house.
---